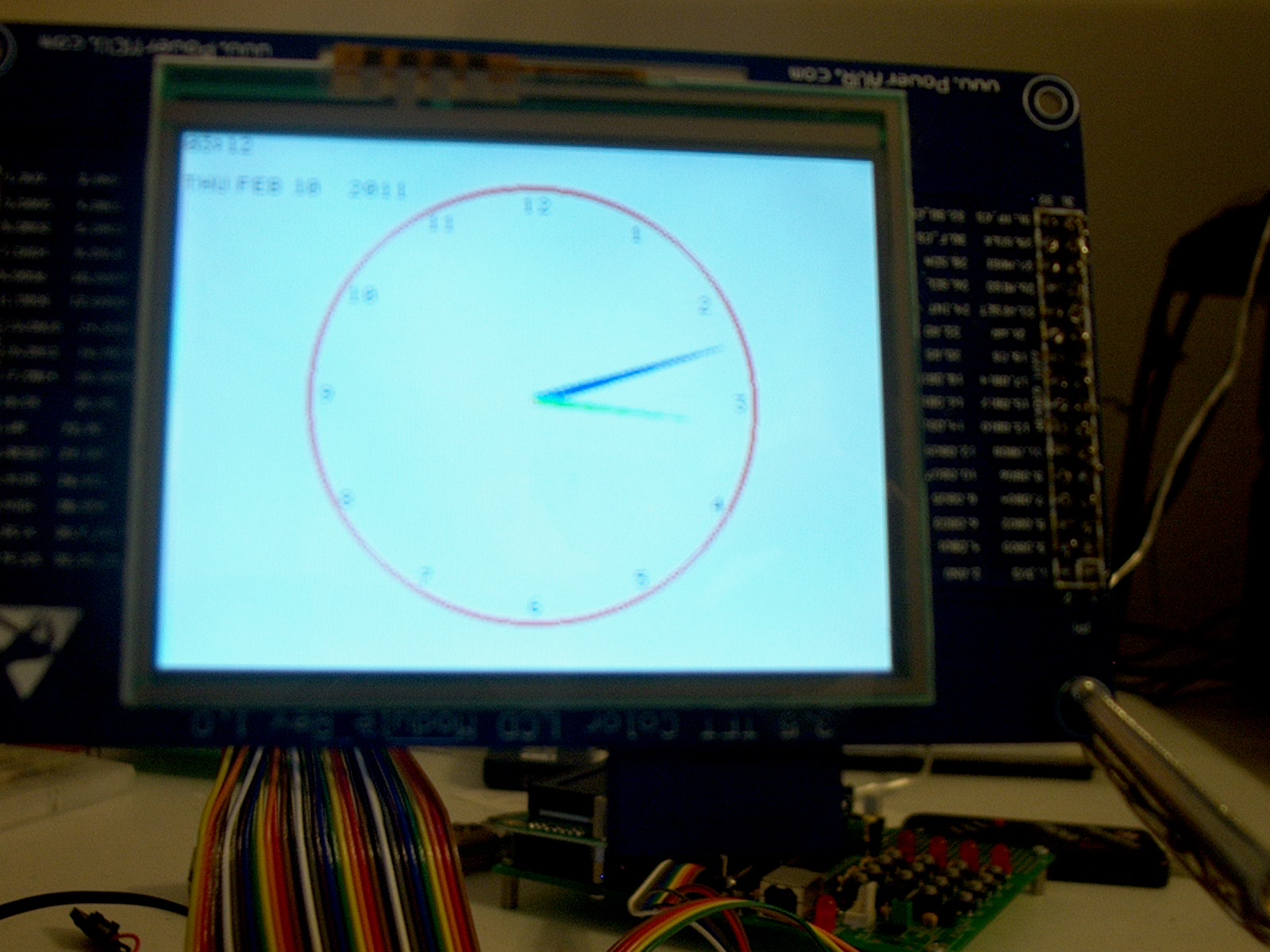 The attach zip contains a number of projects, the clock application is called "Clock_8_BIT_par_TFT.pbp" This project has a external RTC that can be set via USB with VB6.
There are a few other projects to drive this display including a SPI interface.
Disclaimer; I am not a programmer so my code may not be the most efficient.
Enjoy
Dave