Although it was really neck and neck for a while, the winner is Pimentel, with a POV clock design. Great job everyone who participated! We have some plans to introduce a new competition in the near future. Here are the top 2 results.
Through a generous donation by
rmteo
, we are holding our first Wiki Project writing competition. The prize for the winning project Wiki (as voted by the registered users) will be a used
Mikro Elektronika BigPic4 development board
with a 80-pin PIC18F8520. (Comes without LCD's or SDCard). Different processor options can be purchased. See
http://www.mikroe.com/eng/products/v...pic-mcu-cards/
and
http://www.mikroe.com/eng/products/v...pic-mcu-cards/
for more information.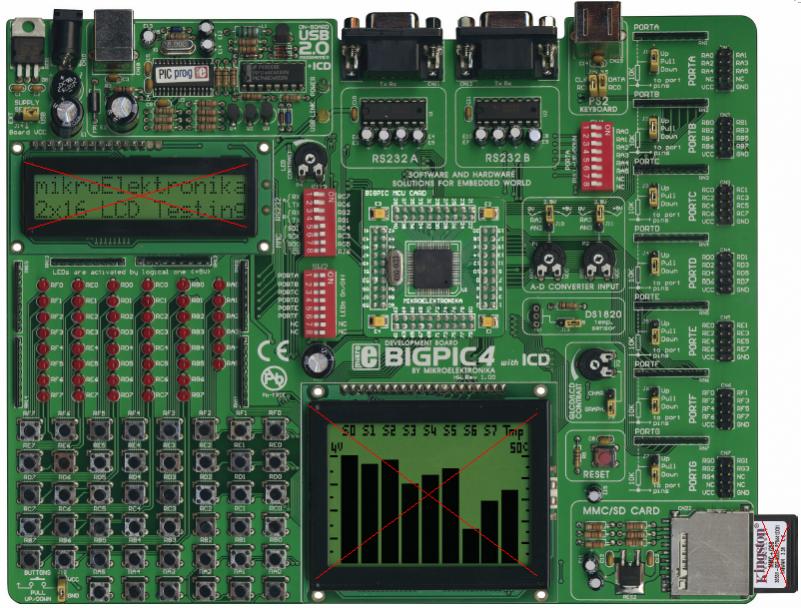 Any registered user can enter. Your project doesn't need to be the most elaborate or the most complicated. It does need to be clearly written and include a schematic and PicBasic code, with hopefully a picture, or possibly a youtube video to help show your completed creation, and or in action. You may use other peoples ideas, but you MUST give them credit, and link to their post(s), and or websites. Although you are allowed to use other peoples ideas, this needs to be YOUR project. The documentation needs to be 100% done by you.
By entering, you are deemed to have accepted the rules of the competition, located here:
http://www.picbasic.co.uk/forum/cont...y-Competitions
Please post you project here:
http://www.picbasic.co.uk/forum/content.php?r=284
Users should judge the articles based on:
1. Are your description/instructions, pictures and schematics clearly written, and well placed?
2. Usefulness - Does your project address a common problem? Is this something that would be helpful to many other users?
3. Creativity - Find a creative way to solve a common problem? How about a creative way to display your Wiki? Need the use of a website to make your Wiki really special, then
sign up for free space here
at the picbasic forum!
Good luck!
All entries must be in by Feb 28th. There will be a vote by the users of the forum on March 1st to decide the winner.
You can start to work on your Wiki article at any time. The location to create a new wiki (Once you have read and agree to the
rules
) is here:
http://www.picbasic.co.uk/forum/content.php?r=284
Here is some
general info about publishing a Wiki

When you are done editing, let one of the moderators know, and we will make it "Live". If you need help, just ask for it, and we will answer any of your questions. You can either ask your questions on this thread, or by private message to
ScaleRobotics
, or any of the other moderators.
Thanks,
Walter